Gemstones not only look great as decoration, but also bring their energy and character into our home. The following explains which gemstones are particularly suitable for which rooms. To unfold their energies there.
---
Protection within the four walls
Our home is a wonderfully safe place. Here we can recharge our batteries and rest. Especially during Corona, we spent so much time at home that our home has become the most central place in our daily lives. Remnants of this have remained – for example, more people work at home today than before Corona. So it is important to have good energy in the rooms where we spend a long time, so that we feel really comfortable and at home. Feng Shui is a popular method for this, but some also use gemstones and swear by their purifying effect. So, gemstones can not only be a beautiful decoration that decorates the rooms and looks pretty. Some believe that thanks to their own vibrations, they can give new energy and repel negative energies. The daily companions can be easily purchased wholesale semi precious stones.
The Protector
Black tourmaline is said to be an excellent protector. Supposedly, this stone can keep negative energy away. Therefore, it is best placed in the hallway or by the front door. Thus, according to the supporters of this theory, it can keep unwanted energies away right at the threshold. This is also said to work when the stone is placed outside.
The family stone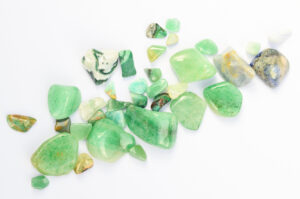 Some families spend most of their time in the kitchen around the large dining table. For other families, the living room and comfortable sofa can be the central gathering place.
Wherever your family laughs, argues, fights and loves, the rose quartz is said to help the mood. This stone represents harmony and impartiality, so it makes a particularly good promoter of family spirit. Rose quartz can be placed around the sofa or directly on the dining table. In addition, Amazonite stone is said to bring patience, understanding and an extra dose of gentleness.
Purification
Amethyst is said to be an excellent cleanser among gemstones. It is said to cleanse rooms, objects, and even affect our minds with its subtle vibrations. When thoughts and emotions refuse to find peace, amethyst is said to help stop the thought cycle and calm emotional chaos. Amethyst is therefore particularly suitable for the bedroom. For nightmares, on the other hand, amazonite is said to help counteract the bad dreams.
Source:
SianStock – stock.adobe.com
Goldengel – stock.adobe.com